DINING
Let us take you on a culinary journey of exquisite flavors prepared by our master chef to perfection. Take advantage of the spectacular views of our lakeside restaurants while you savor delectable dishes coupled with excellent wines.
JIANGNANYACHU · BANTINGJIAYAN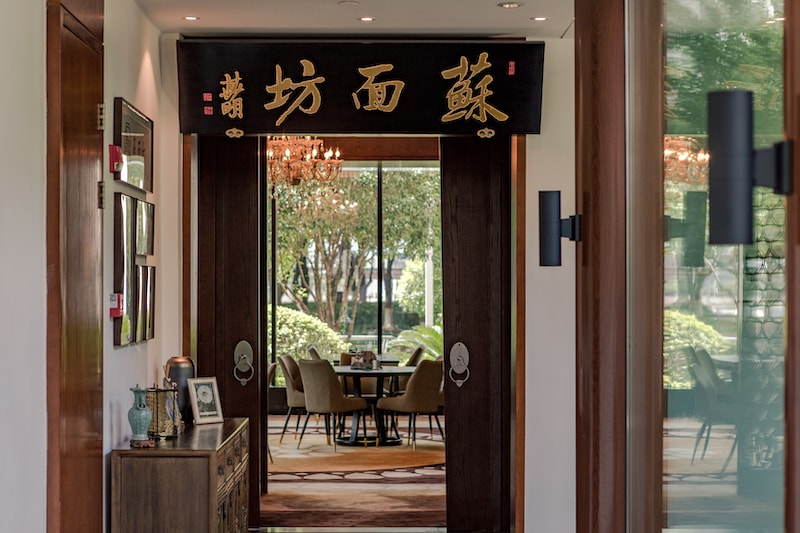 SU MIAN FANG
The slow leisurely and elegant attitude towards life of old Suzhou - sipping tea, listening to pingtan, savoring noodles and taking in the lake scenery. The boutique noodle Shop Su Mian Fang is hidden in Tonino Lamborghini Hotel Suzhou, away from the hustle and bustle of the city. Elevating the value of a simple bowl of noodles with high-end and private features, Su Mian Fang brings you the cultural heritage of ancient Suzhou.
The soup at Su Mian Fang is made according to an exclusive recipe, complemented with an assortment of exquisite toppings. A bowl of such noodles is representative of Jiang Nan cuisine where seasons of the year are taken very seriously, with each season having its own particular set of toppings, making the four seasons into a kind of Suzhou cookbook.
OPENING HOURS
Breakfast: 07:30 – 14:30
Dinner: 17:00 – 21:00
LOCATION:
1st Floor
STAY UPDATED
Signup for our newsletter and stay up to date
with all current happenings and upcoming events.