OCCASIONS
Take advantage of versatile event space and elegant surrounding and work alongside our dedicated events team to make your event an irrefutable success. Big or small, you will find Tonino Lamborghini Hotel a perfect venue that will make your event an unforgettable experience. You will be taken through the entire event planning experience, covering details from unique set-ups to floral arrangements, to VIP seating and so on.
Our splendid pillar-less Grand Ballroom can accommodate up to 400 people, while 7 other function rooms cater to a variety of different needs. From holding a conference to saying your vows and hosting a cocktail or banquet, we provide an extensive choice of Chinese and international cuisine to make your celebration complete.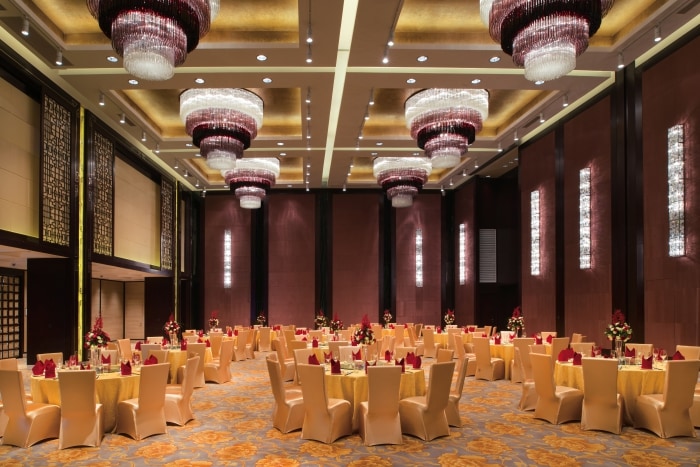 CONFERENCES, MEETINGS & WORKSHOP
Tonino Lamborghini Hotel Kunshan offers a ballroom with 400 seating capacity and 7 private function rooms to accommodate boardroom of 10 to events of 400 participants. Each function and meeting room at our Kunshan hotel is equipped with the latest technology and facilities to successfully host conferences, training programs, boardroom meetings, news conferences, product launches, and entertainment events.
WEDDINGS
For your dream wedding, lavishly decorated ballroom with your favorite flowers and adorn chairs with ribbons and lace of your choice will transform the ballroom into an opulent romantic setting, capturing the ambience of your theme. Additionally, wedding banquet of 20 or more tables will have free access for photography session at our Suzhou Lamborghini Hotel's beautiful courtyard garden, scenic lakeside with a yacht or stretched hummer to complete the visual. Start your life together with a memorable occasion that others will be talked about for years to come.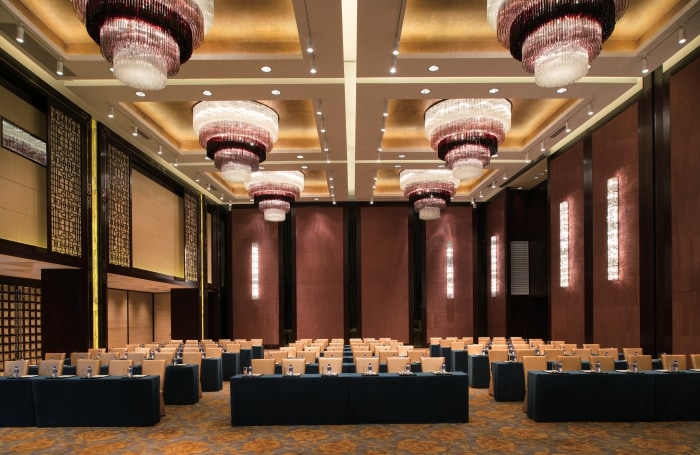 EXCLUSIVE CELEBRATORY EVENTS
Ideal for that small to large sized special private event and celebration of up to 350 people, Tonino Lamborghini Hotel Kunshan will have the perfect fit to offer a ballroom and seven function rooms of varying sizes, as well as off-site catering. Our specialty arrangements cover Birthdays, Baby Showers, Company Annual Dinners, Award Celebrations, Customer Events, and Graduation Dinners.
STAY UPDATED
Signup for our newsletter and stay up to date
with all current happenings and upcoming events.