INTERESTS
Due to its convenient location, our Kunshan hotel is only 40 minutes away from Shanghai, 15 minutes away from the famous "Yangcheng lake" and 50 minutes away from "Zhouzhuang", China's first water town.
QIANDENG TOWN (20 KM) – 30 MINUTES BY CAR
JINXI TOWN (31 KM) – 40 MINUTES BY CAR
YANGCHENG LAKE (15 KM) – 20 MINUTES BY CAR
ZHOUZHUANG WATER VILLAGE (41 KM) – 45 MINUTES BY CAR
TINGLIN PARK – 5 MINUTES BY WALK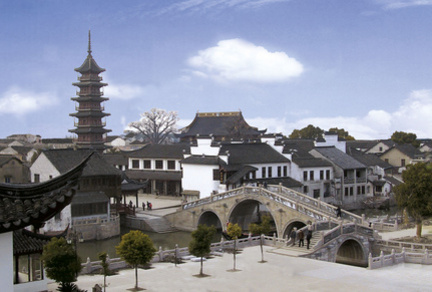 QIANDENG TOWN (20 KM) – 30 MINUTES BY CAR
Qiandeng is a historical and cultural town, offering more than two thousand five hundred years of history. The outstanding thinker and writer, patriotic scholar GuYanWu Sir's hometown, the saying, "the rise and fall of the country is everyone's affair" has inspired numerous people with lofty ideals. When the new Stone Age, here had a previous's survival breeding, created a splendid prehistoric civilization.
STAY UPDATED
Signup for our newsletter and stay up to date
with all current happenings and upcoming events.