DINING
Enjoy a variety of dining experiences, from show kitchen for ala' minute dishes, to specialty restaurants for Cantonese cuisine by our master chef, to Japanese sushi and sashimi, to your pub bar favorites of burgers and pizzas. Be tempted by a large buffet selection of local and international fares at our All-Day-Dining restaurant at breakfast, lunch and dinner. And what better way to relax at the end of the day with a beer or cocktail special in a lively ambience of Ciao Bar.
PRINCE RESTAURANT (CANTONESE)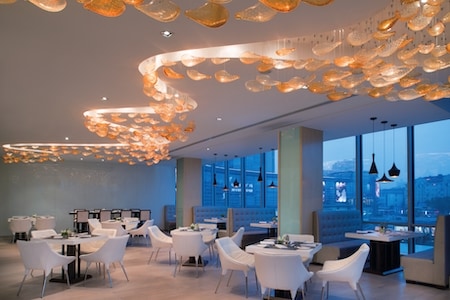 MARCO POLO
Savor local and international cuisines - buffet style or ala' carte, in a friendly and vibrant atmosphere of Marco Polo. An open kitchen offers a wide selection of hot food served ala' minute, from your favorite noodles, to eggs cooked exactly as you like it, to meat on a stick, and more. On the buffet spread, fresh seafood abound from large prawns to harry crab in season and yabbies' in season. Buffets are served at breakfast, lunch and dinner daily. For a smaller appetite or snacks, an extensive ala' carte menu is available on request.
For a small social gathering of friend for birthdays, family gatherings or company celebration, Marco Polo offers a private section for your party.
OPENING HOURS
Buffet Breakfast: 06:30 – 10:00
Buffet Lunch: 11:30 – 14:00
Buffet Dinner: 17:30 – 21:00
STAY UPDATED
Signup for our newsletter and stay up to date
with all current happenings and upcoming events.