MOTHER'S DAY CELEBRATION
Mother's day is a celebration for family to honor your mother for the love and enriching life she has showered on you. At Tonino Lamborghini Hotel Huangshi we have put together a special extravaganza buffet in our Marco Polo Restaurant for you to show your appreciation to your mother. Interesting and fun activities are also lined up for the evening. As follow-up we will send out a card written by you to your mother the next day.
For Reservation call:(+86)714 639 9999 extension 6930
VALID: May 12, 2019
PACKAGE PRICE: From ¥ 198 per person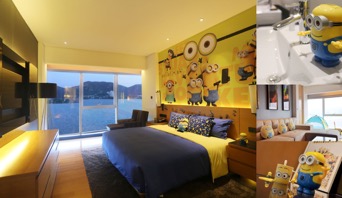 FAMILY THEMED SUITES
Tonino Lamborghini Huangshi has themed two of our suites with kids' favorite cartoon; the "Minions" and "Hello Kitty".