OCCASIONS
Tonino Lamborghini Huangshi boasts a Grand Ballroom and 6 multi-function rooms, all fully equipped with latest audio/visual technology in conference facilities. From the ballroom to the multi-function rooms, the hotel can accommodate banquets and receptions, and are also ideal for special functions of any size or form. Our dedicated staff is on hand to help customize your event and ensure your business meeting, social gathering or conference progresses successfully, from audiovisual setups to delicious food and beverage arrangements.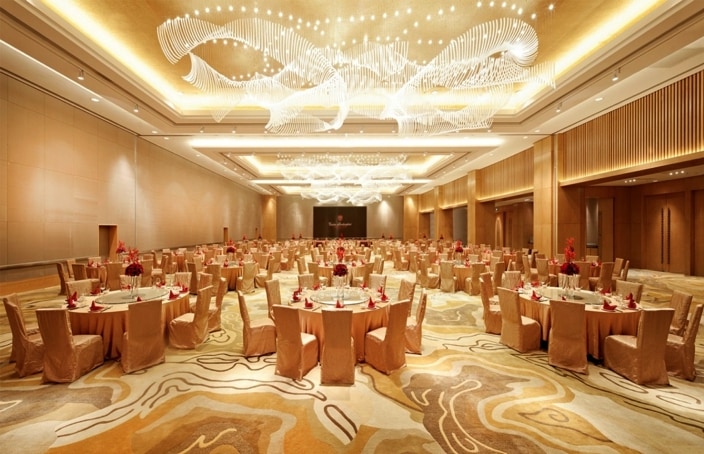 CONFERENCES, MEETINGS & WORKSHOP
Our 1200 square meter pillarless Grand Ballroom accommodates 900 delegates theatre seating and 550 for banquet; and divisible into two. The other 6 flexible function rooms, including a boardroom for 12, seats from 30 to 250 in theatre setting. All venues are equipped with state-of-the-art audio/visual technology, WiFi and wired internet access, drop down motorized screens, built-in LCD projectors and intelligent lighting. With a multitude of outdoor space, and bearing in mind that all companies ultimately look to building team, we have developed a team building program that aims to immerse and inspire.
MEETINGS PACKAGES
- HALF DAYMEETING PACKAGE - ¥258 per person
- FULL DAYMEETING PACKAGE - ¥358 per person
- 24-HOUR SINGLE OCCUPANCY MEETING PACKAGE - ¥888 per person
All prices indicated are net, inclusive of 15% tax and service charge.
For details or reservations, please contact Tel: (86) 0714-6399999-6818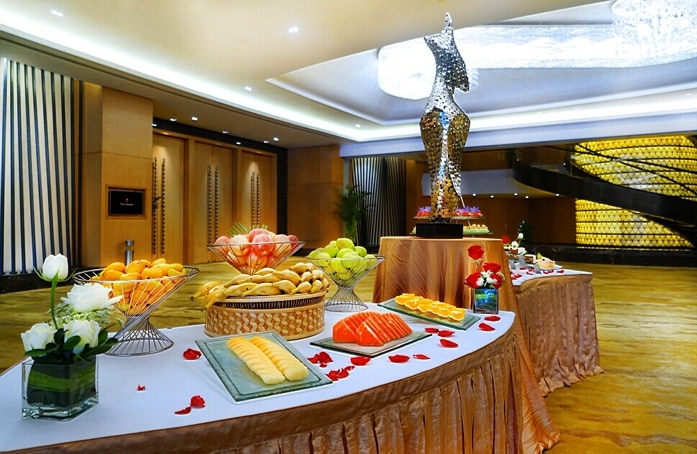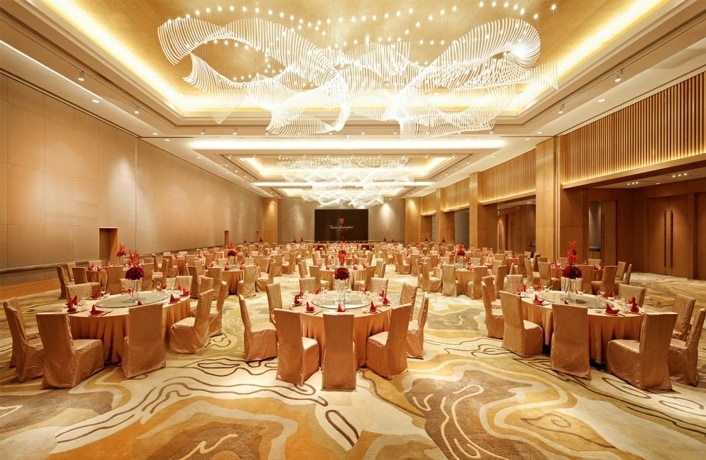 WEDDINGS
From large spectacular weddings to intimate receptions, let our dedicated wedding team help create the perfect wedding; transforming your special day into a one-of-a-kind wedding celebration set in our Grand Ballroom. An idyllic outdoor venue with sweeping views of the lake and surrounding landscaped garden is also available for open-air wedding ceremonies and cocktail receptions. Our team of professionals will help in lavishly decorate your choice venue with an array of stunning themes and choose from a beautiful selection of flowers, cakes or drinks. These are all tailor-made to add that extra special touch to your setting.
WEDDING PACKAGES
- CUPID WEDDING - From ¥30,000
- LOVE ACTUALLY - From ¥50,000
- TIME OF YOUR LIFE - From ¥80,000

Prices are for complete package of 15 tables and onwards; each table of 10 people
All prices indicated are inclusive of tax and service charge.
For details on the packages, please contact Tel: (86) 714-6399999-6818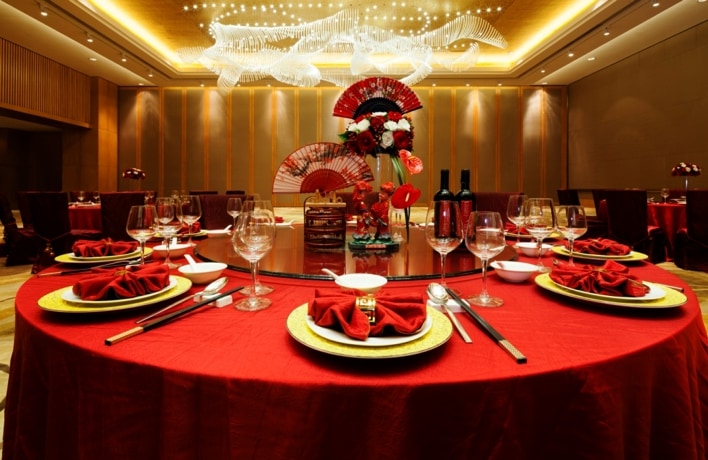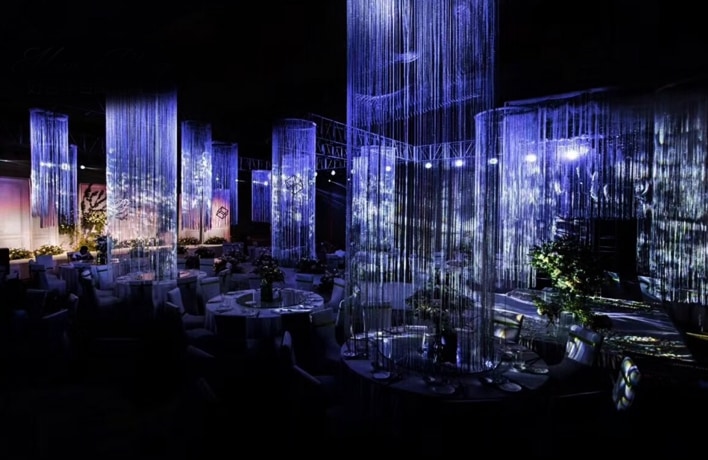 EXCLUSIVE CELEBRATORY EVENTS
Ideal for that small to large sized special private event and celebration of up to 550 people, Tonino Lamborghini Hotel Huangshi will have the perfect fit to offer a ballroom and six function rooms of varying sizes, as well as outdoor space. With the beautiful Ci Lake and the extensive landscaped garden as backdrop, outdoor gathering are certainly an attractive option for your events; from poolside BBQ to children's party, to el fresco buffet and many more. Big or small, you will find Tonino Lamborghini Hotel Huangshi a perfect venue that will make your event an unforgettable experience. You will be taken through the entire event planning experience, covering details from unique set-ups to floral arrangements, to VIP seating and so on. Our specialty arrangements cover Birthdays, Baby Showers, Company Annual Dinners, Award Celebrations, Customer Events, and Graduation Dinners.
STAY UPDATED
Signup for our newsletter and stay up to date
with all current happenings and upcoming events.