INTERESTS
Situated in the scenic destination of Tuancheng Mountain Economic Development Area surrounded with serenity and highlighted by lake view, our luxury hotel in China redefines remarkable waterfront living for you. Adjacent to People's Square, Broadcast Centre and Sports Centre, the hotel is with excellent access to the High-speed Railway Station only 15-minute drive away.
HUANGSHI NATIONAL MINE PARK - DAYE IRON MINE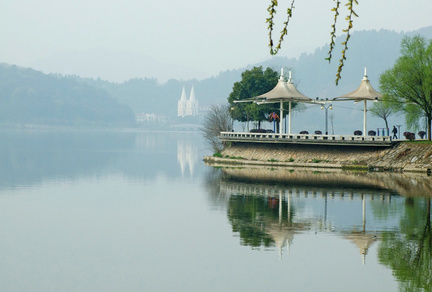 CI LAKE - 5 minutes on foot
Ci Lake is covering area of 10 square kilometers in the heart of Huangshi city and is in the national forefront of urban lakes. Ci Lake earned it's name for the aboundance of magnetite stones found around it. The main attractions of Ci Lake are Sleeping Beauty, Silver Carp Pier, Chengyue Island, Yiqu Park, Yingqu Park, Yequ Park and many more. In Ci Lake scenic area, pictureque steep hills are interwoven with lake and river. The lake and the hills complement each other with radiance and beauty that can be absorbed all at once. Ci Lake scenic area is approved as a provincial scenic area by the provincial government.
STAY UPDATED
Signup for our newsletter and stay up to date
with all current happenings and upcoming events.