DINING
A dining venue well-loved for its extravagant buffet at Marco Polo, delectable dishes at the Chinese Restaurant, or choices of hotpot at Chili Focus. Unwind in the classically elegant Lobby Lounge, offering its own unique ambience, a perfect place for afternoon tea while enjoying the stunning view of the Ci Lake across the outdoor pool and lush greeneries.
SHANGHU CHINESE RESTAURANT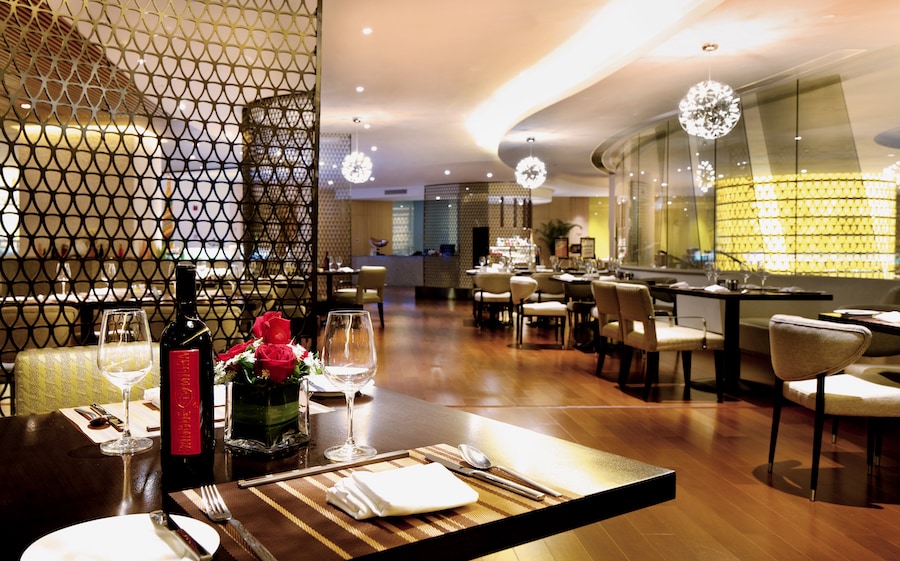 MARCO POLO CAFE
A popular scene for its daily buffets, Marco Polo offers you a culinary journey that will feed your senses, offering an array of sumptuous local and international culinary favorites to indulge all day, from breakfast, lunch to dinner. Daily buffets highlights include all-time favorite noodle bar serving steaming bowls of local noodles, hot and cold food sections, salad station and fresh seafood in season. This all-day-dining offers a delectable à la carte menu dishes inspired both locally and internationally; in a friendly and relaxed atmosphere, with the buffet station as an impressive center-piece.
For a small social gathering of friends for birthdays, family gatherings or company celebration, Marco Polo offers a private section for your party.
OPENING HOURS
Buffet Breakfast: 06:30 – 10:00 (Monday - Friday), 06:30 – 10:30 (Saturday & Sunday)
Buffet Lunch:11:30-14:00(Saturday-Sunday)
Buffet Dinner: 17:30 – 21:00 (Daily)
Reservation Contact: (+86) 714 639 9999 - 6930
STAY UPDATED
Signup for our newsletter and stay up to date
with all current happenings and upcoming events.